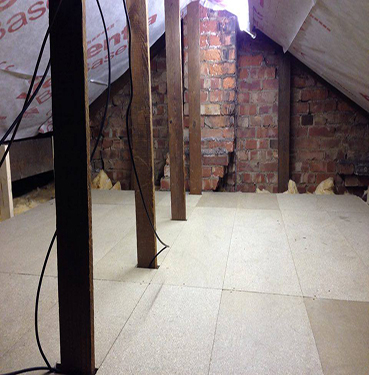 Roof Dust Cover
Fed up of rubble and dust falling down in your loft?
We can simply line your roof to the rafters to protect your stored items from the dust.
"I was constantly finding that every time I went in my loft to get something out it was covered in dust and rubble.
Lumps of old cement that used to seal my roof slates keep falling on my head, so I decided to have a dust sheet fitted to the roof to deflect the rubble."
Its great stuff as it breathable roof membrane so it wont condensate my roof just deflects the dust and rubble. A simple inexpensive and effective way to keep your loft storage area clean.
If you require a quote for any of our loft services simply call us on 01254 879040 or you can e-mail us by
clicking here