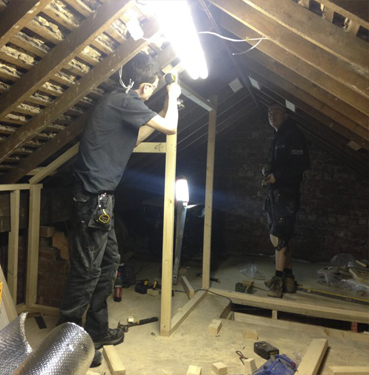 Loft Services We Provide
So what do we do?
Below is a list of our loft services.
As you can see we love creating a strong useful storage area or even a study/hobby room.
We Loft Monkeys love nothing better than to create superb clean loft storage so we offer a complete service from start to finish.
Where other companies cut corners to provide cheaper quotes, we don't. We always use and quote for the correct materials for the job, and by that we mean a proper job not a DIY job, a professional job carried out by qualified and approved staff.
All our Loft Monkeys are trained to a high standard and specialise in nothing but lofts. They are all LoftZone qualified and have certificates to prove it to.
We have a 8 week training program for new recruits and regular training updates.
So have a look through what we can do for you and it costs nothing to call us and cost nothing to get a written survey and quote done.
Look at the services our Loft Monkeys provide
Even if the loft service you want is not listed here its still worth an e-mail Click Here to Make an Enquiry
Call our central enquiries number for the Northwest of England on 01254 370073
Remember we cover the Northwest of England and have professional trained staff working in all areas