Loft Insulation Services
Top-up ? or Full Lay Insulation?
Heat rises, and in a home with just half of todays recommended levels of insulation a quarter of your heat is lost through the roof.
Insulating your loft, attic or flat roof is a simple and effective way to save that waste and reduce your heating bill.
Loft insulation is effective for at least 40 years, and it will pay for itself over and over again in that time.
If your loft is already insulated, it's worth checking that you've got enough insulation to get the maximum saving.

If everyone in the UK installed 270mm loft insulation, we could save nearly £210 million and almost 1 million tones of carbon dioxide every year, the equivalent of taking nearly 364,000 cars off the road.
Installing 270mm of loft insulation will save the average household around £187 a year.
| Loft insulation *(0 to 270mm) | Detached house | Semi detached house | Mid terrace house | Detached bungalow |
| --- | --- | --- | --- | --- |
| Fuel bill savings (£/year)* | £240 | £140 | £135 | £200 |
| Carbon dioxide savings (kgCO2/year)* | 990 kg | 580 kg | 550 kg | 820 kg |
| Average cost of what other companies charge to insulate your home. (300mm) | £490 | £420 | £370 | £580 |
| Average cost what we charge to insulate your home (300mm) | £359 | £319 | £279 | £479 |
Estimates taken from Energy Saving Trust website and through LBNW research.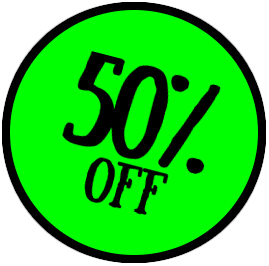 DISCOUNTED LOFT INSULATION UP TO 50% OFF
As part of our loft boarding packages or loft clear-out services we do loft insulation at a discounted prices so you can save up to 50% off normal retail prices.
From as little as £3.75 was (£7.50) a square metre for 100mm and £4.99 was (£9.99) a square metre for 200mm supplied and installed. prices include supply, fitting and VAT @5%
Special offer: get 300mm of insulation for only £7.99 per square metre if you have a loft storage package installed at the same time.

Please note: Minimum order may apply to qualify for discounted prices quoted above
Storing items in your loft incorrectly can compromise the efficiency of your loft insulation. Putting boxes and suitcase away in your loft directly on to your insulation will start to cost you more money on your heating bills because you are effectively making it possible to breath and circulate air through the fibre's. Wool fibre type loft insulation must be none compressed so air can circulate through it to be at it most effective.
Boarding directly on to insulation or squashing it down in between your joists will also reduce it efficiency considerably.
So you want to add more insulation and use your loft for storage?
There are now specialist product that allow you to create a raise loft storage floor consisting of sturdy tri and uni-support 270mm legs which support a metal cross beam section that allows you to board on to without compromising your insulation.
If you have a loft service that you required just give us Loft Monkeys a phone call on 0800 8799967
Remember we have professional trained and qualified staff working in all areas of the Northwest of England, please call to see if we have a fitter in your area.

If you require a quote a loft storage package and insulation simple call us on our
FREE phone number 0800 87 999 67 or you can e-mail us by clicking here